The free support programme for everyone affected by CML
CML Life is a support programme for everyone with Chronic Myeloid Leukaemia (CML) – and their carers, families and healthcare team.
Do you really Know Your CML?
Symptoms, test results, or side effects – as a CML patient, it can be easy to lose track of one's disease. To equip CML patients with all the features they need to monitor their disease properly, the CML Advocates Network has developed a powerful and versatile tool: the Know Your CML app, available for iOs and Android.
What's on CML Life?
On the CML Life site you'll find articles and resources for living with CML. There's something for everyone whose lives are touched by CML, including: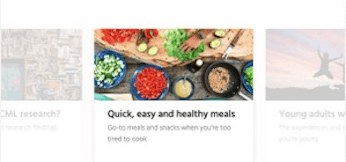 CML Hub
Your knowledge centre for CML, packed full of information and news so you can better understand your health, or the health of the person you care for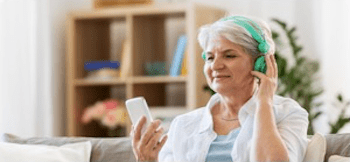 Mindfulness podcasts
Take a break to relax and find some calm with our bespoke mindfulness podcasts: ease anxiety, unwind your mind and feel more positive in just a few minutes a day

I know I have so much to live for and so much to fight for.
– Hayley Welch, CML patient